Course name:
Introductory and Advanced Photography Education Course
Course type:
Education Courses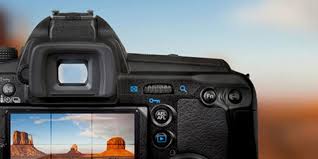 Introductory and Advanced Photography Education Course
Everything you need to know about photography is instructed in the first part of the training course for beginner and professional photographer Soroush Javid. After completing the beginner's training course on photography you will learn the skills needed to become a professional photographer in the second part of this photography course.
In the beginner photography studio and professional photography, Soroush Javed, you try to get into the professional career and use of professional business professors to develop several steps in this profession and easily capture the desire for a relevant business market. Dance In the first section, we try to get familiar with the basic concepts and basic concepts of photography such as camera lens, framing, light and lighting, Adobe Photoshop, industrial lighting, and the second part of the professional work with the Photoshop tool (Phooshop ) And professional retouching.
Professional technical complex of Soroush Javid with the provision of professional and international professional qualifications (Certificate Degree: Immigration, Licensing, Delegation) with a workshop equipped with basic photography education to advanced photography, theoretical, practical and executive training To give
In the following, you can read the curriculum in the course of photography and the beginner of the Soroush Javid School (with the official technical and vocational license of the country).
The first part of the beginner and professional photography course includes: photography training, photography school, photoshop, industrial photography, photography photography, portrait photography, modeling photography, retouching
1. Familiarity with the foundations of photography and photography
2. Familiar with Digital Camera Components Part One
3. Familiar with Digital Camera Components and Accessories Part Two
4. Familiar with the camera lens, its variants and their applications
5. Familiar with the angles of photography and the right ways to capture the camera
6. Framing and composition types in photography Part I
7-Type and composition in the photography part II
8. Familiarity with the foundations of light and lighting
9. Familiar with lighting models
10-photographic and portrait lighting
11. Photographic and industrial lighting
12. Photography and lighting in the studio
13-Understanding the Basics of Adobe Photoshop
14-Familiar with the way how changes, corrections, light, color and contrast in photos are taken with Photoshop software.
15-Understanding how to modify and modify the frame, format, and dimensions of photos in Photoshop software.
The second part of the beginner and professional photography training course includes: Photoshop Tutorials
1. Work with Photoshop and color correction
2. Professional retouching